Farm Machinery Finance Experts
Our quick pre-approval process will get you back to your business fast. Or Free Call 1300 736 780 to discuss your options now.
So you're looking to finance a an asset for $an asset at approx $an asset per month? No worries. Just answer a few simple questions…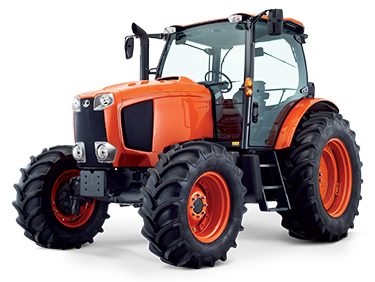 "*" indicates required fields
What Our Clients Say
Mike and Caitlin made the whole experience so easy. Needed industry specific equipment & they made it happen with no hassles. Very professional, can highly recommend.
Very happy with QPF. Mike Watson took all the stress out of the purchase of some heavy machinery for my business, the seller was very difficult but Mike handled the entire process for me. I will be definitely be going with Mike and QPF in the future.
Have been dealing with John, and more recently Alex for 10 years. Top class service; could not recommend highly enough.
Mike and Caitlin were amazing to deal with as always. They have made my business so much easier by taking care of our financial needs at Recycle it Pty Ltd. Mike's prompt replies and professionalism whenever i have a question just makes the whole process easier. Highly recommend
"The whole process of arranging finance was incredibly easy; we were updated as things were moving through and never felt stressed that things would not happen when needed. We cannot thank Rod and Julie from QPF enough for their efforts in understanding our business and supporting us as we grow and make our dreams come true."
Alex and Caitlin Rickards was very efficient people in the organisation. They help me with all my finances and keep me updated at every point of the progress. I am very happy doing business with them and recommending them to all my friends. Thanks!
Katelyn and her team are amazing to work with. Communication, competitive pricing and follow up can't be faulted. Would highly recommend.
Great service Milena is prompt and super easy to deal with would highly recommend her to anyone trying to grow there business worth her weight in gold !!!
Yet another great experience with QPF super fast easy and convenient finance would like to say a big thanks to Kiarah for making the process a pleasure once again if you are looking to finance your business it really doesn't get much easier than this. I will definitely be doing more business with Kiarah Hellyer and Milena Franjic

Miss Quinn is an amazing woman! It took us 3 months to try & buy our farm.
The 1st broker gave up, but not Natalie.
We went through 4 banks. She was on the ball the whole time. Keeping us updated on everything. She made the best out of a very stressful time. We felt very supported, our family will be forever grateful to you. This is the woman for the job people's. Thank you Nat.
Thank you for all your help getting my 2018 AFE SS Extreme Mulcher financed, your service has been exceptional.
Why Choose QPF Finance?
Making Farm Machinery Finance Simple
We handle the entire process to secure your farm machinery loan (and insurance!), leaving you free to run your business. With over 40 years as a brokering leader, QPF Finance Group boasts industry expertise and a wealth of knowledge in all facets of lending.
Competitive
Packages
In the past most businesses went to their existing banks for farm machinery finance, but the market is much more competitive now. As one of Australia's largest finance broker groups, we compare banks & lenders and provide leverage to ensure you receive the best possible outcome.
Dedicated Finance
Broker
Family owned and operated since 1977, QPF is good people providing quality service with industry expertise. You will have a dedicated account manager to contact for the life of your loan.
Access To The Best In Farm Machinery Finance
We pride ourselves on tailoring a farm machinery finance solution that suits your particular needs. Our finance specialists have access to Australia's most trusted financiers to secure you the best farm machinery loan in the marketplace.