Join the QPF Family
We're committed to providing exceptional service to our clients and their customers. To do this, we need extraordinary, passionate people to achieve this.
As an award-winning national brokerage firm, you will be joining a strong, high performing team who have been providing market leading equipment finance solutions to Australian businesses for over 45 years.
We are committed to developing strong relationships with our extensive client base and we're looking for people who want to make a mark and help shape the future of our business.
Our people are the most important asset in our business, and we're committed to attracting, developing and retaining the best people.
We are always interested in hearing from driven, dependable and team-orientated individuals. From finance brokers to trainees, business support personnel to credit analysts, come join a company who values their staff, extends their skill sets and broadens their knowledge.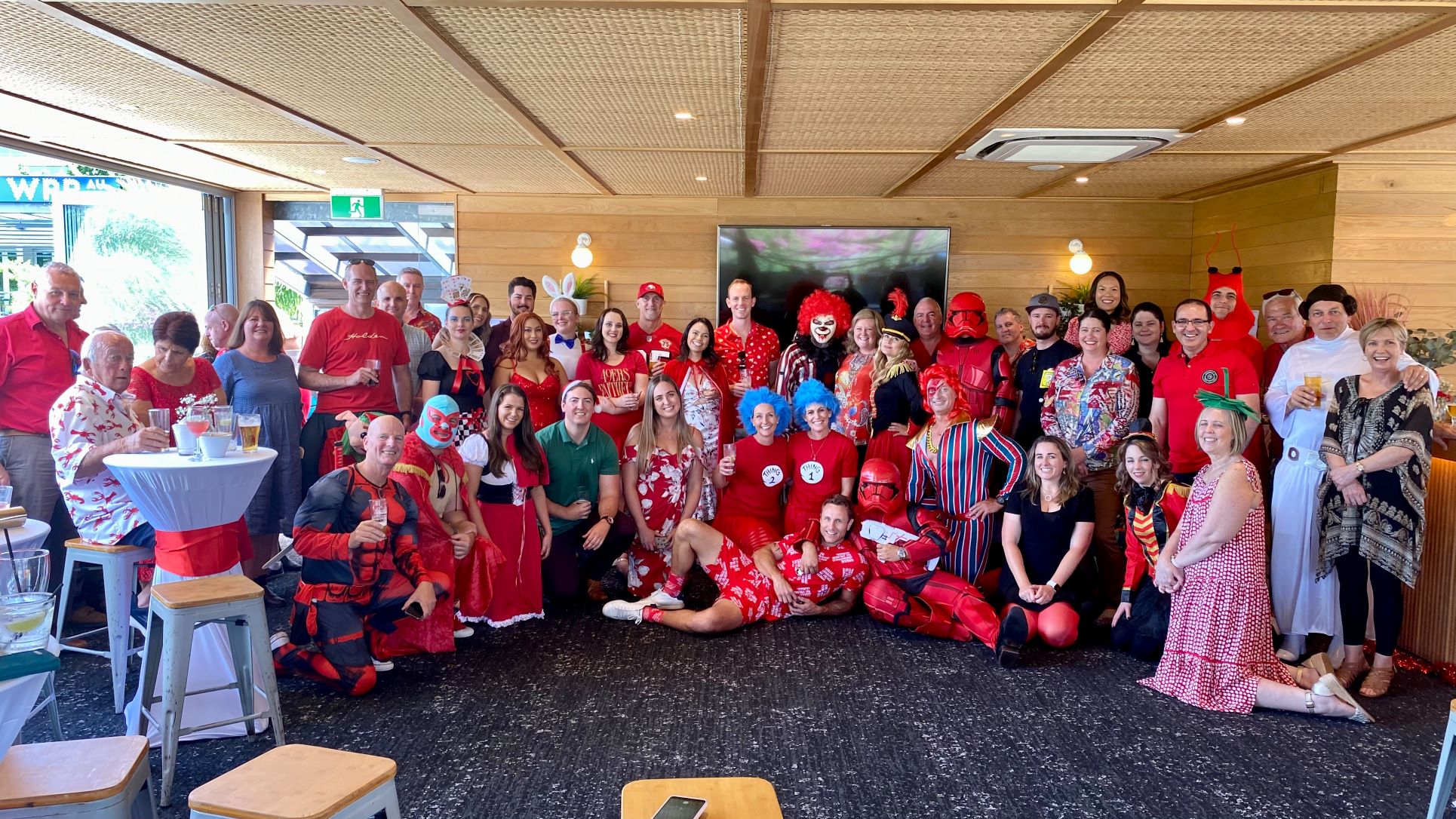 Why Join QPF?
Employee Wellbeing + Mental Health Days
Mentoring by Industry Leaders
Flexible Work Arrangements
Why Join QPF?
Employee Wellbeing + Mental Health Days
Mentoring by Industry Leaders
Flexible Work Arrangements
Read up on our Staff Stories ...
Becoming a Partner within the business is Lewis Higgins' proudest achievement so far …
Starting out in Brisbane, Callum Joynson has enjoyed the flexibility of moving to …
A Partner at QPF, Troy Morris is also an ambassador of men's mental health …
Find Your Place in our Team
We have developed a unique supportive culture, and a passionate team with a service focus that starts right at the top. As an equal opportunity employer, we look for passionate, professional people without regard to any characteristic protected by applicable law.
Finance Broker
Whether you're looking at equipment brokering or mortgage, if you're a driven individual with previous finance experience, then we want to hear from you.
Property Finance Specialist
Broker Support - Equipment Finance
Providing one-on-one support to allocated Brokers to enable the efficient and accurate end to end processing of equipment and business finance loan applications.
Broker Support - Property
Broker Support - Insurance
Operations Officer
Entry position into the equipment finance world, being able to input lender applications and completing documentation.
Other Opportunities
Receptionist
Marketing
Accounting
QPF's Traineeship Broker Pathway
At QPF we are passionate about our people and want to invest the time in the right candidate who is willing to learn and grow through our business.
That's why we've designed a Trainer Broker Pathway; providing committed individuals the core skill development needed to become a successful broker, as well as training opportunities from leading experts in the industry.
As a QPF trainee, you'll start your development with a structured program, working through different roles within the business, learning each aspect of the profession.
We will also pay for you to complete Diploma in Finance as well as offer a competitive salary while you're in our trainee program; moving on to a brokerage remuneration package when you complete the Program.
Operations Team
3-6 Months
You will:
– Learn our systems, including our CRM platform, Intranet, HR Site, and how QPF operates day-to-day
– Learn the requirements, criteria, and the process for inputting finance applications into lender systems
– Work as a part of our documents team preparing documents for our clients to sign
Broker Support Team
3 Months
You will:
– Expand your knowledge of the finance process – working on all steps of a deal from application through to settlement
– Get to know our lender panel, their requirements, different types of products and how brokers interact with each lender
– Shadow each member of our support team, providing exposure to how each individual broker interacts with their support officer and manages their business
– Understand how to interact with clients, vendors, and lenders; with the guidance of your allocated support mentor, you will help to drive broker pipelines
Credit Writing + Leave
3-6 Months
You will:
– Expand your knowledge of the broker support role, filling in for support officers on leave and working more closely with brokers
– Spend time in the credit team helping to write more complex deals and the process involved in these types of applications
– Further your understanding of an equipment finance broker by attending meetings to learn how different brokers manage their key stakeholders
Broker Support Role
6 Months
You will:
– Spend time assigned to a specific broker working as their Support Officer. This broker will act as a mentor, and you will work closely with them to manage their broker book and drive their pipeline. During this stage you will experience working as a broker with the assistance of a mentor
– When brokers are on leave you will manage their broker book, further exposing you to working as a broker
– This will be the final stage of the traineeship, fully exposing you to the broker role, positioning you to become a successful Equipment Finance Broker
What Our Staff Say ...
Vanessa Stenhouse has been an invaluable guide in purchasing our first home. Her professionalism, approachability, and profound industry expertise are truly commendable. Vanessa's genuine passion and dedication to educating Hayden and myself at every stage of the process has been an absolute blessing. We have complete confidence in Vanessa to oversee our future financial endeavours, knowing she will consistently prioritise our best interests.
I started working for QPF in June 2019 as a receptionist in our Springwood office. I worked in reception until November 2021 when I made the move into Mortgages Broker Support. QPF has been very supportive of my goals of getting into Mortgages and I appreciate that they have been able to make this happen for me. They are also very family orientated and allow for work/life balance in the best way they can for each individual staff member. I hope that I can continue to grow in my current role and tick off more career goals that I have, while working for this great company.
I have been working in financial services since around 2004 approximately, having worked for many large corporates in that time. The thing that makes QPF the best place to work is that it really is a "family business" with "family values". The business hires exceptional people with talent and a passion to look after our clients. The working environment is second to none and is really flexible. I am extremely grateful to have found a workplace that I "hand on heart" love coming into every day. I never feel like I don't want to go to work and that's the sign of what a fabulous place this is to work. The people in the business and running the business are genuinely caring and real.
I love working for QPF as the company shares the same values as I do and has a commitment to ongoing growth. QPF offers exposure to extensive knowledge and training across a wide range of lenders and encourages me and my co-workers to progress and excel in a long term career within the company.