Welcome to QPF Finance Cairns
Residential Home Loans • Investment Home Loans • Vehicle Loans • Plant and Equipment Finance • Construction Loans • Business Finance • Commercial Finance • Debtor and Inventory Funding
Whether you're looking to finance your dream home, acquire new equipment for your business or hit the road in a new vehicle, we're ready to assist you to achieve your finance goals!
Competitive Home Loan Packages
In the past, most people went to their existing bank for home loans, but the market is much more competitive now. As Australia's largest finance brokerage, we can compare from over 40 lenders, ensuring you receive the best possible deal.
We Make Equipment Finance Easy
We handle the entire plant and equipment finance process for you, leaving you free to run your business. With over 40 years as a brokering leader, QPF Finance boasts industry expertise and a wealth of knowledge in all facets of lending.
Dedicated Account Manager
Family operated since 1977, QPF is good people providing quality service with industry expertise. We (Greg and Caron) will be your dedicated account managers, available for you to contact for the life of your loan, and any future loans.
A Business Built on Relationships
We also partner with suppliers, referrers and retailers to offer finance and insurance packages for their customers. QPF has a proven history of mutually-beneficial business partnerships across a broad range of industries.
Our Team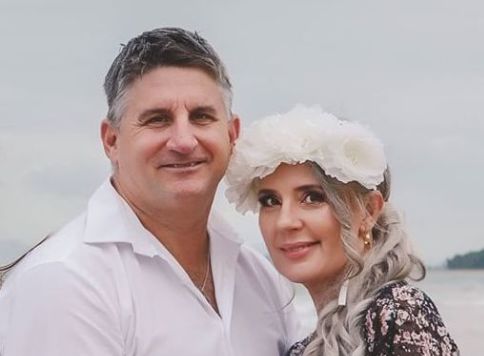 Greg Stallan
0417 606 851
gregstallan@qpf.com.au

After completing his Bachelor of Business (Accounting) in 1993, Greg went into a partnership to buy the franchise for Northern City Finance (Mortgage Brokers). In 2011 he added Financial Planning to the business so he could offer his clients the complete package – a one-stop-shop for all your financial requirements. As the business continued to grow and flourish, Greg again wanted to offer more to his valued clients, so in 2014, the Northern City Finance team joined QPF Finance Group. Merging with QPF allowed Greg to be able to offer a broader range of products. Specifically, QPF offered the Cairns team access to an unrivalled lender panel for Home Loan Products, as well as Business Loans and Equipment Finance.
Caron Tait
0437 927 434
carontait@qpf.com.au
Caron is a local, with five generations of the Tait family born in Cairns or Atherton – she loves this town. Caron has worked in childcare, aged care, and disability care, for over 27 years. Coming from such a rewarding work environment, Caron was hesitant to make the switch into finance in 2014. However, she quickly found out that helping people achieve their finance and business goals, has been just as fulfilling. Over the years, the Cairns team has won numerous awards within the QPF Finance Group for professionalism, sales and one of our favourites – golf. "A great accomplishment of ours was winning the QPF Golf Day at Hope Island three years in a row!"
Get us on the job, so you can get back to business!
What our Customers say...
Mike was great to deal with, as was Caitlin. When our application became urgent, they did what they could to get us our approval and funds as soon as possible. Communication throughout the whole process was brilliant. Thanks again!!
Michelle at QPF is excellent. She went above and beyond to secure our loan for us. Whenever we didn't think it would happen, she came through with something else. Michelle spent late nights sending and checking documents. I would recommend her to anyone wanting to buy a house.
Manuela was an absolute pleasure to do business with. She took the stress out of the purchase of my new car. I was always happy to take a call or email and run me through what was going on. I recommend Manuela to anyone looking for finance.
Vanessa Stenhouse has been an invaluable guide in purchasing our first home. Her professionalism, approachability, and profound industry expertise are truly commendable. Vanessa's genuine passion and dedication to educating Hayden and myself at every stage of the process has been an absolute blessing. We have complete confidence in Vanessa to oversee our future financial endeavours, knowing she will consistently prioritise our best interests.
Mike and his team made getting finance for our new caravan seamless and painless. Nothing was too much trouble, and they were just as excited as us when we finally got it. We would have no hesitation in recommending Mike, Caitlin and Luke at QPF. Thanks team!
QPF Finance Group took the hassle out of obtaining motor vehicle finance, providing exceptional support, and seeking a competitive deal.
Troy and Angie assisted with the equipment finance, efficiently processing the application and responding to any queries. Whereas Mitch also provided helpful guidance on insurance.
Having had great feedback from clients and now using them myself, I recommend QPF Finance Group as reliable, trustworthy and well-worth contacting for business, equipment and property finance.
Contact Us
Opening Hours:
8.30am - 5.30pm, Monday to Friday.