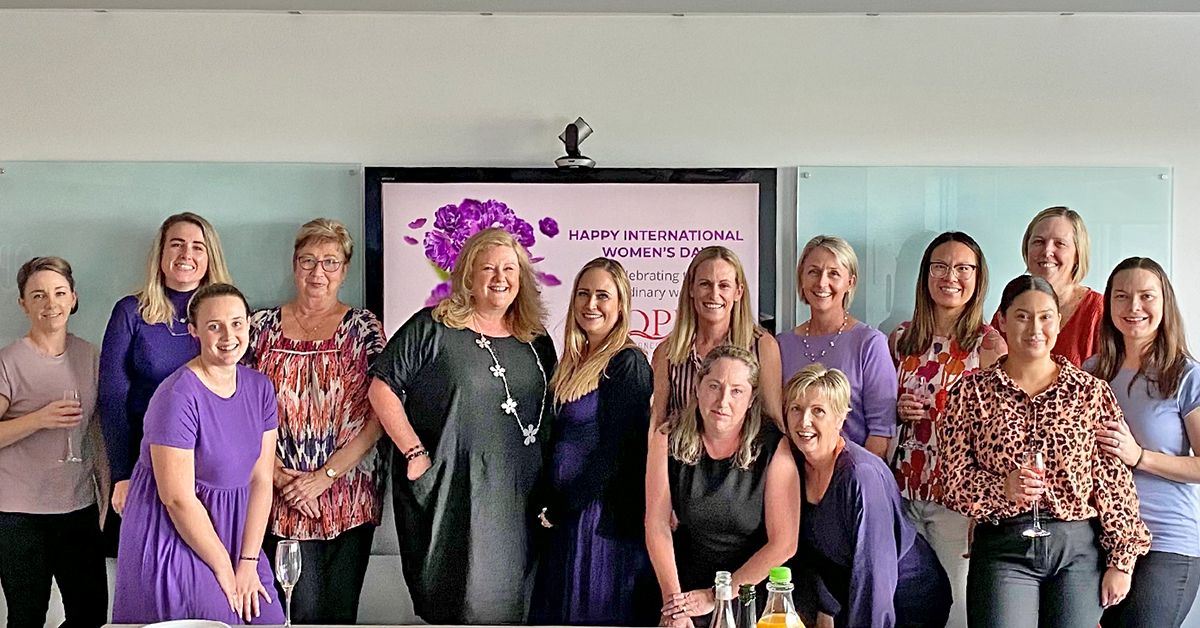 QPF Finance Celebrates International Women's Day
As a company built on family values, it was only fitting this International Women's Day to 'Choose to Challenge' and celebrate and highlight the women at QPF.
Sitting down with a few of our brokers, we take a look at their own experiences within the financial industry and highlight the achievements made along the way.
Milena Franjic – Equipment Finance Broker
Previously nominated for a Women in Leadership Award, we ask Milena what skills she feels are most important when looking to succeed as a woman in finance?
"In order to be truly successful in anything you do, I believe you have to possess a genuine love for it."
"So, if you love finance, then you have the foundation for success. Confidence and the belief in yourself and your abilities is also a must."
"Women in finance are a minority, this is fact. So, you need to have love, you need to stand strong, and you need to believe you bring value to the table. If you have all this then you are bound to succeed no matter what."
Vanessa Stenhouse – Property Broker
With over 16 years' experience as a property broker in Toowoomba, we ask Vanessa what her greatest challenge has been?
"To be honest, my greatest challenge would have to be the daily juggle of giving so many different people my attention."
"Clients, work colleagues, my kids, my husband, my friends … I'm spreading myself between so much at once."
"And yes, it's tough, and yes, I believe there is no such thing as balance, but with the right support and genuine care to help my clients achieve their property dreams, I have the confidence to overcome it.
Katelyn Barnett – Equipment Finance Broker
Kicking off her career in a credit-related role then moving into a finance brokerage role soon after, we ask Katie what the most important piece of advice she'd give to a woman thinking of starting a career in finance?
"Don't be put-off by the fact it is a male dominated industry, my gender has never been an issue for me or my employers."
"It has its challenges, like any industry, but if you work hard for yourself and your clients it doesn't take long for the rewards to outweigh the challenges."
"It's fantastic to see more women join the industry over the years and I'd love to see that continue."
Candice Hawkins – Equipment Finance Broker
As QPF's consumer finance expert, we ask Candice why it's important more women look at taking up a career in finance brokering?
"I believe diversity within the workplace is vital for any industry."
"Having people from all types of backgrounds provide a business with various experiences, attributes, strengths and weaknesses."
"Not only does this create better outcomes for clients but it also creates inspiration for others who may not think they can succeed in the industry."
QPF Finance believe in creating an inclusive workplace for all our people and are pleased to play our part in celebrate the growing numbers of women in finance.
From our Broker Support Team to our Administration Team, our Brokers to our Contractors and Group Companies, we are lucky to have a number of extraordinary women within the business.