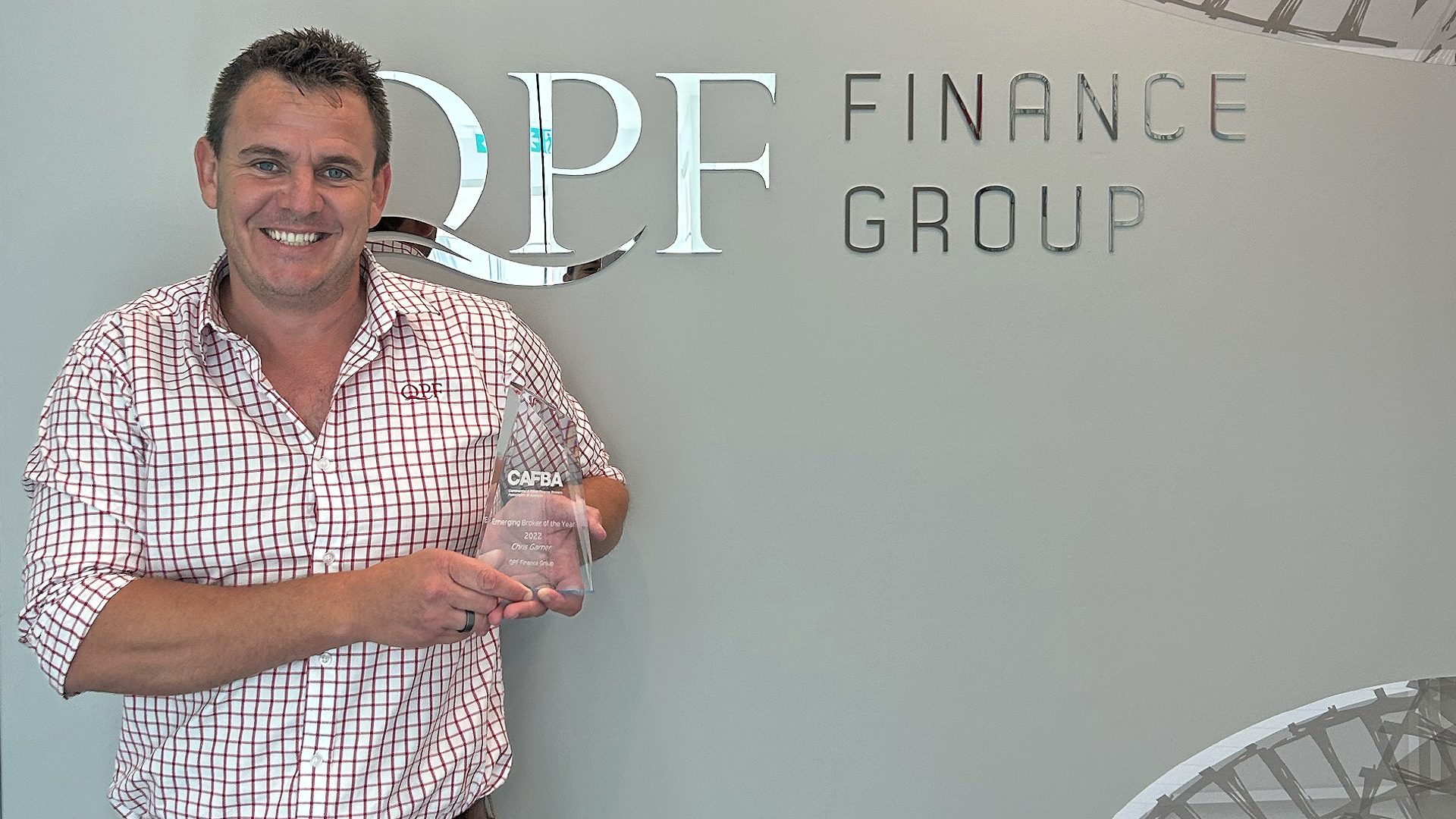 Chris Garner crowned 2022 CAFBA Emerging Broker of the Year
2022
The year 2022 will be one to remember for Chris Garner, who not only became a Partner within the company, but also claimed the 2022 CAFBA Emerging Broker of the Year Award.
Joining the team in 2018, Chris' determination, loyalty to his clientele base, and leadership has seen him fast become one of Australia's leading equipment finance brokers.
"I'd like to thank CAFBA and the judges, and congratulate all the other nominees," Mr Garner said.
"More so, I'd like to say a huge thank you to my loyal clients, banking, supplier and referral partners, and the incredible support team we have within QPF Finance."
The Emerging Broker of the Year Award acknowledges Brokers who have excelled in their field, and we are extremely proud of Chris.
The 2022 CAFBA Awards were held on Thursday 10 November at the Grand Hyatt in Melbourne.