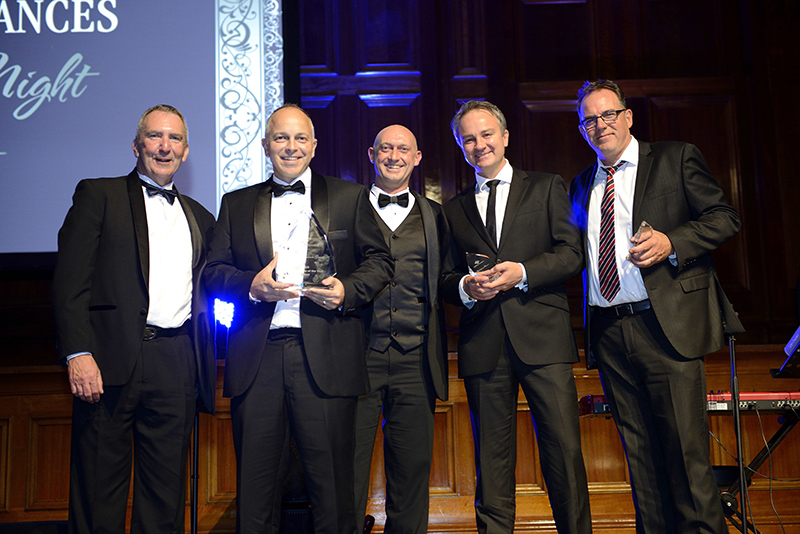 QPF Awarded QLD Broker of the Year – 2015
2015
We are pleased to advise that QPF was awarded QLD Broker of the Year 2015 at the Capital Finance Gala Award night in Melbourne last Saturday. QPF was also one of only three firms nominated for National Broker of the Year.
Capital Finance (CFAL) is one of Australia's largest motor vehicle and equipment financiers. Their 2015 Awards night was held at the Melbourne Town Hall and QPF Director Andrew Crain graciously accepted the award on behalf of the group.
Andrew says the reward reflects QPF's ability to execute and settle deals in high volumes, whilst forming great business relationships with credit, settlements and admin staff at Capital Finance.
"A massive thank-you to everyone who contributed to this team award," he said.
What our clients say
Mike was great to deal with, as was Caitlin. When our application became urgent, they did what they could to get us our approval and funds as soon as possible. Communication throughout the whole process was brilliant. Thanks again!!
Fantastic people to deal with. Mike and his team make financing simple and painless. Would recommend their services to anyone!
I have been working with QPF for my finance needs for over 15 years, and they have never ceased to amaze me with their professionalism.
Mike and Caitlin were fantastic with my latest vehicle purchase. I highly recommend Mike, Caitlin and the entire QPF Team. Thanks guys.
Rodney has been looking after Elisha and I for a number of years now and it is always a hassle free process. Rodney and the team not only know the ins and outs of their business, they are very thorough and always have our best interests at heart.
It was easy to get finance and the correspondence was excellent. All questions were answered immediately. They kept in touch all the time. We would recommend QPF to anyone.
Sia was amazing, friendly, courteous and professional. If all my business deals were this pleasant, my working life would be far more enjoyable. Thank you Sia!
Absolutely recommend QPF Finance to anyone. Stephen has assisted us twice now and each time as provided a very professional, succinct and timely service with minimal effort on our part. 10/10
We found Vanessa very professional and very helpful, answering any questions we had. Vanessa is also very friendly and I would recommend her to any future clients.
Thank you for the awesome work you do! Our last purchase didn't go to plan and was a headache, but we really appreciate your assistance with the reversal of the loan. Without your help it would've been very messy.
Sia went above and beyond and was always available when I had questions well after normal work hours. She persevered to get me a great deal on financing for my new car and was a pleasure to deal with. I would highly recommend Sia and QPF Finance.