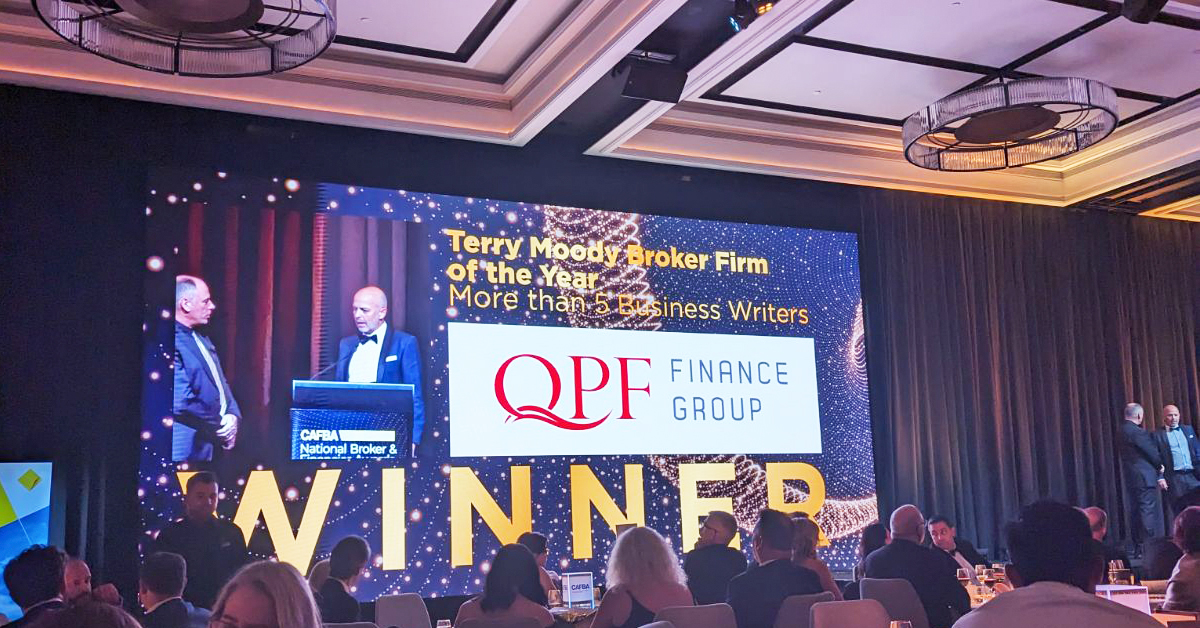 Another Successful Awards Season – CAFBA 2023 Winners!
It's the time of year where brokers from all around Australia come together for the CAFBA – Commercial & Asset Finance Brokers Association of Australia Awards. We are thrilled to announce that QPF Finance Group has been honoured with the prestigious Terry Moody Broker Firm of the Year – more than 5 business writers' award! 
This year, the award winners were chosen by our fellow lenders and brokers, making the recognition of this award much more notable. This remarkable achievement is not only a testament to our unwavering commitment to our clients, but it also highlights the incredible dedication and hard work from our team, who continue to deliver top-notch financial solutions.
But that's not all! We would like to congratulate Partner Milena Franjic who was recognized as a finalist for the Broker of the Year Award! Milena is renowned for going the extra mile for her clients and we couldn't be prouder of her for this achievement.